When you meet someone for the first time, what do you see first?
For me the answer is probably eyes.
First impression may be very important to every person and therefore I think eyes is important :D
Anna Sui - Liquid Eye Shadow~
A shimmering eyeshadow in "liquid powder" form Easily melts into eyelid like a fluid with long lasting hold No creasing or causing skin to dry out Makes the eyes sparkle with freshness & light Allows a subtle or intense makeup look Dermatologist tested.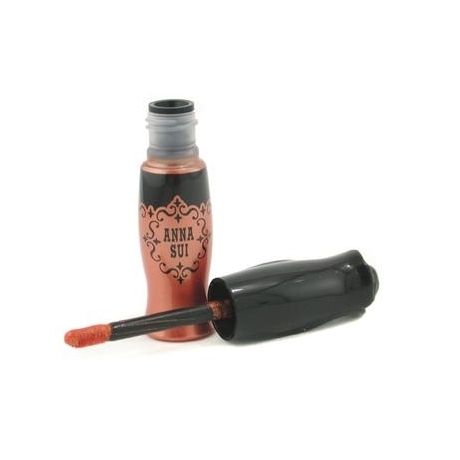 An amazingly easy to use eye shadow in liquid form. Apply this deep color pearly eye colors as a base, as eyeliner, mix with one another, just simply anyway you want that fits with your mood.
Sorry I cant take a photos with this two items, and I cant find any photo from internet with this items too.
Bourjois Paris - Metallic Eyeliner~
Intense waterproof metallic eye pencils
To create maximum impact at a party, dazzle everyone with a flash of metallic colour on your eyes, with these waterproof metallic pencils. Whether you want to match your eye makeup to your new shiny dress, or make intense eye contact with the party guests, your eyes will not go unnoticed!
To test the item, I make 3 thin lines on my wrist.
First line, I give small amount of water
Second line, I dont do anything with the second line
Third line, I smudge it out
and the result is..
Little tips: Apply in a precise line, just at the base of your lashes to define your look or add a line to the inside rim of the eye for intensity.
"Beauty attracts the eye but personality captures the heart
"
Always be thankful! xx